This cute little costume was created by Tom Arma. My sister (the one NOT having the baby) loves his site.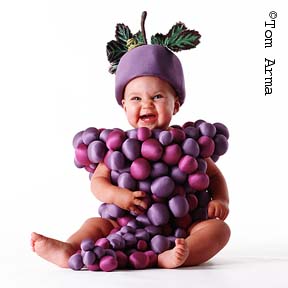 This Under the Nile Grape toy is from Amazon. I love it's little face peeking out. If there were such things as Grape fairies I think it would look like this.
I came across this gorgeous Grape baby hat via For the Love of Cute. (What a cute food post btw!).
It's from WoolyKnitsNBits over at Etsy.