I would imagine you would have very sweet dreams if you went to bed with a quilt made of these fabrics.
Apple pies from J & O Fabrics.
Chocolates on pink from Elkabee's Fabric Paradise.
Sundaes by Michael Miller from Fabric Lovers.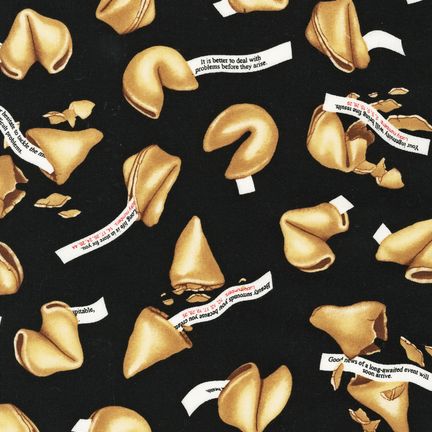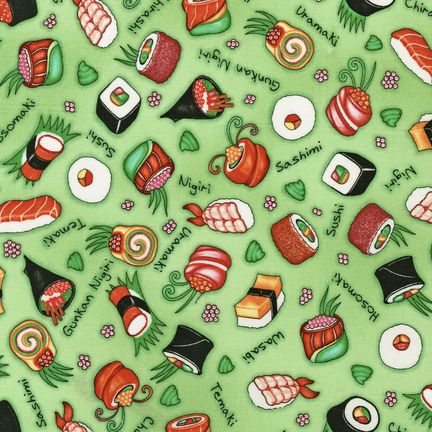 Fortune cookies and Sushi fabrics by Dan Morris from Robert Kaufman.